Britain is b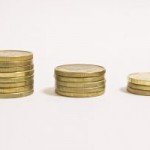 racing itself for a rise in VAT from 17.5% to 20% on 4 January 2011.
Chancellor George Osborne has said it is "unavoidable" given the UK's present degree of indebtedness inherited from the previous Labour government after their 13 year term which ended in May 2010 and resulted in a coalition government with the Conservatives and Liberal parties in charge.
For the present, the majority of the financial pundits argue that the Chancellor is right, and that both taxes must rise and savings must be made to put the country's financial affairs right. All must be concerned however, about rising unemployment and a possibility of pushing the nation back into recession once more.
The new coalition government has decided that to take this step in order to reduce the countries deficit is less of a risk than extending borrowing still further. These are basic cost cutting measures that are intended to put the country back on a stronger financial footing.
Many businesses have fears of the VAT rise in January and have been flagging up the consequences this may have for them. This is the third VAT change the UK has now seen in two years so we are getting used to having to switch rates and make adjustments.
Many people believe that the problem is that we have lost the habit of thrift, we all spent too much. Somehow, in the nations psyche, many think that there must be a punishment for this, Possibly for this reason, the view held by the government is that the population will not object to the rise.
Also, there is still a little time to avoid the rise! This latest change from 17.5 to 20 per cent comes into effect on Tuesday 4th January 2011, and not on the 1st, so there is just a little bit of time for those that wish to beat the rise to rush out and spend at the old rate.
For those that are self employed in the trades, we suggest that you consider also whether you might need new workwear, dust sheets, or even larger items such as power tools. If your day to day equipment  and any tools are nearing the end of their useful life, it may be worth buying them before 4 January to benefit from the lower prices before the VAT rise.