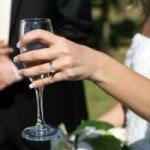 Visa will to provide a service which will let friends pay one another using credit, and debit cards, competing with PayPal.
Is this the start of a new era in the use of plastic cards? Previously it was only Paypal (owned by eBay) which provided a facility for ordinary users to send money between themselves. Now Visa in the US, will join in, and one less function of cash is blown away at a stroke.
Now when you put your hand in your pocket and you have no chance a new option opens up? Soon you'll have the option to send them a payment directly to their Visa card.
Visa Inc. on said today that it will offer a service to allow individuals to use their own Visa or a bank account to send money to a personal Visa debit, credit or prepaid card. For those that have no card they also may take their cash to a participating bank to make the transfer.
Like Paypal's service, card holders will also be able to transfer money using a recipient's mobile phone number or email address. When this happens, recipients will receive a message that someone is sending them money and then all they will need to do is enter their own Visa account number to accept it.
To do this Visa has joined forces with two specialist money transaction IT companies that provide this type of technology, namely Fiserv Inc. and CashEdge Inc.
Some readers may know that ZashPay has its own existing network, which is already used by about 500 banks and credit unions for individual person-to-person payments. This will greatly extend and develop the existing Fiserv network
Currently, Fiserv are known for being able to transfer some bank payments in as short a duration as one day.
CashEdge's PopMoney service is also already up and running in about 200 banks, and some of the nation's biggest, already use them.
This will no doubt be receiving a lukewarm reception amongst those at Paypal who until recently have held the lead in person to person money transfers of this type. Paypal's problem will be that Visa can rapidly build up this service as they have a captive audience and user base in the users of 1.85 billion existing Visa cards in circulation globally.
No information was available on the charges which might apply. That will be down to the individual card issuing banks, Visa's spokesperson indicated at the announcement.
Visa was recently in the news for hurting Wikileaks by putting all their inward payments on hold for 7 days and on occasions longer. Many saw this as unnecessarily and likely to have a punitive effect on that organication