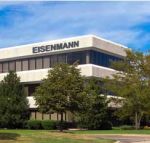 Scarcely more than a few days seems to pass without a fresh announcement of the use of the anaerobic digestion process. This time it is organic waste technology company W2E that has been granted a licence and can now start construction of a new plant in Columbia, South Carolina.
This project is being described as their flagship and a prototype for their W2E Anaerobic Digestion facility technology. Claimed to be the first of its kind in the United States, the Columbia facility has been described by W2E as marking a new way to reduce greenhouse gas emissions, and at the same time providing an alternative source of energy to the electrical grid.
W2E admits that these plants are expensive in initial capital cost to build, but the investment is well spent, with their philosophy of the business being based on not one, but two, income streams.
Their system is designed to use the remarkable versatility of the anaerobic digestion process, and bring in organic waste as a feedstock to produce income from essentially these two products:
•    a green type of natural gas which will be processed to become Green Compressed Natural Gas (gCNG),
•    green biogas fuelled electricity.
The big benefit to the environment comes from at the same time reducing pressure on landfills by diverting this waste away from the landfills, and reducing the demand for carbonaceous fuels, making this a truly environmentally responsible method for the disposal of organic waste from municipal, residential and commercial waste sources.
W2E has according to its press release, already secured the necessary waste material flow commitments to assure them of what is essentially the fuel for their process, from a variety of commercial waste producers. They have, we understand, already compiled an impressive list of well known companies, including, Walmart, Quest Recycling, Blue Cross Blue Shield, Dorado, Pascon, Palmetto Health, Harvest Hope Food Bank, McEntire Produce, Pontiac Foods, Farmers' Market, and WP Rawl who have pledged to send them suitable organic waste.
W2E explained that they will be combining with EISENMANN (a technology developer and engineering company) which will lead on the engineering and begin site construction soon.